You won't find any hockey sticks, skates or pucks here!  But you will discover…
If you ever need help or advice on any of these products,
please feel free to Email Coach Chic
Yes, I'm going to put you in the know about some truly hard-to-find help!
Just click a photo below to discover more about that product…

*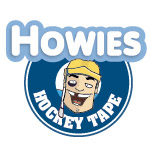 BIG-TIME SAVINGS! Coach Chic's college hockey playing grandson loves Howie's tape, so you know the discount prices don't mean the tape is of low quality.  No, it's great stuff! Choose from white, clear and black, and either cloth or friction.

Check-out the Howie's Hockey Tape belt fashioned from skate laces!
$…  Purchased by the carton, most prices are close to half-off what you'd pay elsewhere!
*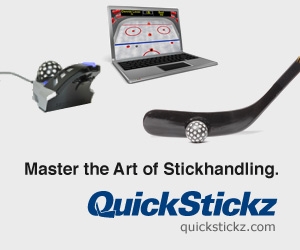 Control the puck, control the game!
What a great holiday gift!
Work your way through a series of drills designed to improve your ability to stickhandle with your eyes up.  Connect the QuickStickz camera to any compatible PC, and use your own stick to control the on-screen action of the puck.  Use proper technique every time you practice, and learn to see the whole game as you become a proficient stickhandler.  Watch as your ability increases over time and compare your progress online with friends and teammates!
*

$199 – Includes 3 months of VIP Membership.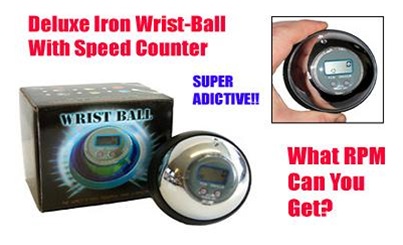 I've read that one key indicator for athletic performance is grip strength (actually, just take a look at the forearms of your favorite athletes).  There's a gyroscope inside the Wristball, which helps it generate massive inertia force putting the, hands, wrists and forearms of the user under big-time pressure – making the Wristball ideal for fitness enthusiasts and virtually every sport imaginable.  (Think:   hockey, baseball, basketball, football, wrestling and so many more sports!)
$49 ea. plus S/H Team rates also available.
*
Like you, I'm tired of worrying about young players sustaining serious neck or spinal cord injuries.  But, just click on the photo and see how I REALLY feel about all this!
$39.95 ea. plus S/H Team rates also available.
*

This is purely one of the best training devices ever invented for perfecting skating mechanics (and the right muscle memory)!  I've used it in numerous locations — including in The MOTION Lab, in rink lobbies, and my college playing grandson easily snaps his T-cords to either of two hooks in a telephone pole out in front of our house!
$115.99 ea. plus S/H
Not only will The Rotater help rehab or prevent some shoulder injuries, but this old hockey coach feels the increased flexibility gained through work with this device will also help a hockey player's skating stride and stick reach!
*
$59.97 ea. plus S/H
I think the folks at SPA named this new product just right, in that it unbelievably assists a coach in analyzing his or her team's performance — in more ways than I can list here.  So, please click on the SPA logo and discover all this program can do!
*
This is the first and only web-based sports motion telestrator that lets you upload, markup and voiceover videos without installing high priced, hard to use (and harder to configure) software. Already in use by professional players and teams, PowerChalk is changing the face of sports instruction!  (As for Dennis, he's thinking of soon incorporating PowerChalk presentations in the CoachChic.com site!)
$Varies (but at least take advantage of their free trial)!
*

SportzGemz – For Stinky Hockey Gear!

SportzGemz dry AND remove the smell. The volcanic mineral inside SportzGemz absorbs.  The result of drying equipment out properly is that the bacteria and fungus don't grow and the risk of infection is minimized.  SportzGemz also have an antimicrobial property.  The mineral has been used for years in hospitals, water filtration and all sorts of industrial applications because of this unique, natural property.
$37.95 ea. plus S/H 5-piece set lasts virtually forever!
(Other sets available for less.)
I have an extensive library at New England Hockey Institute.  However, I'm listing just a few books/manuals that I tend to rely upon regularly (I might add more as time goes along).  Take the link and I'll explain these books, and from there I'll take you right to Amazon.com where you can purchase the one/s of your choice.
These books are available through Amazon.com.
*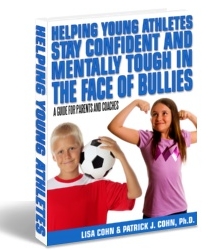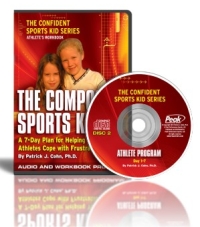 Programs by Dr Patrick Cohn, PhD

<= Your kids may be bullied and you don't even know it!
Help your youngster (or your team) to become confident and => composed sports kids!
*
*
SportsMemorabilia.com is one of the Internet's top sources for sport memorabilia. All items are guaranteed authentic, followed-up by excellent customer service — featuring 11 sports with over 35,000 products!
*

*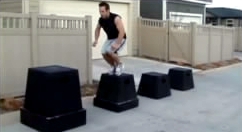 The S3 Formula An awesome off-season hockey training program you can do on your own…  The S3 stands for SPEED STRENGTH SIZE!  Want to see some really informative (and free) videos?  The first one explains the training principle known as "periodization", while subsequent videos deal with cardio training and nutrition.  Just CLICK HERE to see what it's all about!
*

Amazon.com's Textbooks Store offers savings of up to 30% on thousands of new titles, and up to 90% on millions of used textbooks. This season, customers who qualify for our free Amazon Student program can take advantage of FREE two-day shipping for one year on textbooks and millions of other items.
*
*

Kindle DX Wireless Reading Device, Free 3G, 3G Works Globally, Graphite, 9.7
*
*
*These Kindles may not fall in the hard-to-find category,
but they are surely on everyone's wish list (including Coach Chic's)!


Kindle Wireless Reading Device, Wi-Fi, Graphite, 6″ Display with New E Ink Pearl Technology
*
*
*
Besides Coach Chic's want to be the best coach he can be, he also aims to help fellow coaches and all the athletes in his charge.  So, little wonder he's sought the advice of a top brain research expert like Doug Bench.  Now, YOU can discover revolutionary neuroscience research-based techniques, skills, tools, and habits that can help you overcome procrastination and anything else that's holding you back!  Numerous helpful programs available…  "Mind Your Brain"

Disclaimer
The owner(s) of this website is compensated through various affiliate programs and some content presents opinions on products, services, websites and various other topics.  We always give our honest opinions, findings, beliefs, or experiences on those topics or products. The views and opinions expressed on this website are purely the bloggers' own. Any product claim, statistic, quote or other representation about a product or service should be verified with the manufacturer, provider or party in question.
*The owner(s) of this web site receive compensation when products and services featured herein are purchased.  The above are advertisements.