Here's what the Hockey Tips & Tricks STORE is all about…
If you ever need help or advice on any of these products,


please feel free to

Email Coach Chic



*
Tommy's First Pair of Skates

*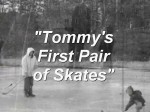 A nostalgic video about growing-up in hockey…  Click the snapshot to watch the video.  Click the link below to download your own copy of John Stevens' song, "Tommy's First Pair of Skates".  These are two wonderful gifts:  send a hockey friend a link to the video, or give the music recording to someone special.
Tommy's First Pair of Skates – mp3 recording
Price: $3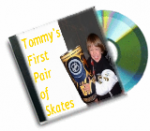 Want John and Dennis to collaborate more?
Encourage Dennis and John with a much appreciated $1 Tip
Just click on the glass…


HOW TO COACH A YOUNG HOCKEY TEAM


*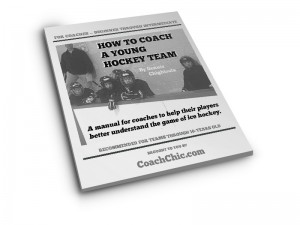 "HOW TO COACH A YOUNG HOCKEY TEAM" — By Dennis Chighisola ("Coach Chic")  40-years of  Coach Chic's Hockey Coaching Experience Packed into 60+ pages!  How to organize, plan and teach!  A downloadable ebook you can either read on your computer or print to make a hardcopy manual.  No coach should be without this in depth handbook!
A must-have manual
for all Mite and Squirt/Atom coaches!
Just CLICK HERE to discover much, much more
— including the Table of Contents and a
Special Bonus offer!
To be more organized than every other coach in your area…

Now only $21.97


"Incredible Stickhandling"
This REALLY encourages the fun part of hockey!


*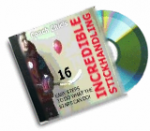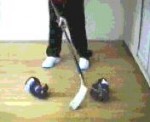 This 14-minute video begins with some advice that you'll probably never hear anywhere else. (I don't know why other hockey gurus do it, but they too often skip right into the drills without sharing the kind of background information that can make those drills all the more productive.) You'll discover 16 easy-to-do puckhandling skills that lead to some very complex moves. (I've helped 8- and 9-year olds learn the "spinarama" made famous by several past NHL stars, just by helping them master two, very basic stickhandling skills.) Despite my 40-years as a coach and skills analyst, I consider myself a teacher, first and foremost. And this should be evidenced in the very methodical approach I use to order the drills, demonstrate them, and explain each one to you. I think you'll also appreciate the way I wrap-up your video with suggestions on getting the very most from the overall program.  Just $9.97 SEE BONUS INFO BELOW*

*BUY the above NOW and receive this special BONUS video:
"The Best Puck Drill EVER!"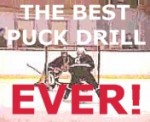 Value?  Priceless!

Analyzing the Forward Stride video
*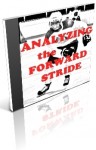 Discover the REAL mechanics of hockey skating — as understood by PhDs in biomechanics and physiology, as well as top instructors around the world (no wives' tales here). Besides describing problem areas in the forward stride, I'll also share a number of drills that help a skater be faster and more energy efficient. (What is a smooth, powerful stride worth to you? A whole lot more than $9.97, you can be sure!)
Price: $9.97
A great companion video for the "Must-do Skating Drils" series shown below!

Must-do Skating Drills
My beginners are daredevils!
My intermediates are confident!            My advanced guys go nuts on the ice!
Three videos explaining each must-do drill — for beginners, intermediates and advanced hockey skaters. Drills are hockey specific and aimed at helping coaches help their players be successful at their specific level of development. Produced for coaches, Coach Chic explains all one needs to know about using each drill.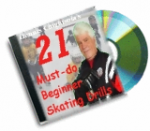 21 Must-do Skating Drills for Beginners
Just $14.25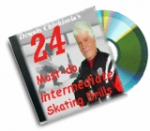 24 Must-do Skating Drills for Intermediates
Just $14.25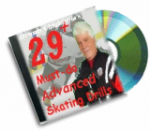 29 Must-do Skating Drills for Advances Players
Just $14.25

Get All three Videos for less than the price of two

! Just $28.00


Chopped Stix — for stickhandling and a lot more!


*
Coach Chic made this

collection of training aids for about $2 (and anyone could make them).  So that puts the total cost of all the gadgets and the video outlining countless drill ideas to under $10.   And they include fun and challenging exercises — for core strength, balance, and lots of asymmetric stickhandling!  They're suitable for players from near beginners to adults (so a set could be used by every hockey player in your family).   Coach Chic even has an entire team train at once with their Chopped Stix! 
Just $4.97
*
Many more digital download videos, manuals and audio programs
are on their way!