There was a time when North American athletes only really worked at their sport through very traditional type practices.  And I'm talking about almost any sport here, not just hockey.
In more recent years, all the various sports seem to have changed at different times, and perhaps only because of a specific event, or series of events.
In the case of our sport — hockey, I'd say that there were two things that inspired the greatest advances in the way North American players train…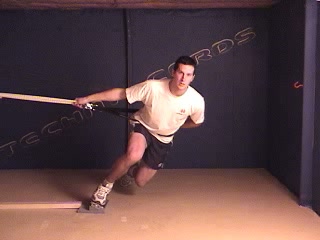 In general, nearly all athletes began gradually taking advantage of new scientific discoveries.  Initially, maybe just a few individual hockey players did that.  Over time, however, I'll suggest that a few forward thinking coaches began observing and borrowing from other sports where their scientific approaches were already showing great results.
Still, I believe the greatest impact on North American hockey training techniques came about in the aftermath of the now famous "Showdown at the Summit", or the first (1972) series played between a team of NHL all-stars and the USSR's National Team.  Yes, the NHL stars eked out a series win in the end, but not before being taught a lesson or two by their (underdog?) opponents.
As a young coach, I happened to be studying all around North American in the years surrounding that series, and I spent a great deal of time back then attending Canadian hockey coaching seminars.  And I can tell you that things changed drastically after '72.  First, I found many Canadian lecturers almost apologizing for what had taken place in the series, with a number of them saying things to the effect that, "We have to seriously reconsider the way we train our hockey players."  Secondly, the list of lecturers changed drastically, with different kinds of specialists — mainly from the sciences — suddenly mixed among the X's and O's guys.
Around that time, it also didn't hurt North American hockey that the Soviets opened their doors to allow groups of coaches from the US and Canada to witness at least some of their training secrets through the Moscow Institute for Sport and Physical Culture.
I actually had my turn, studying in Moscow during the summer of 1979.  And that brings me to an (hopefully) interesting story…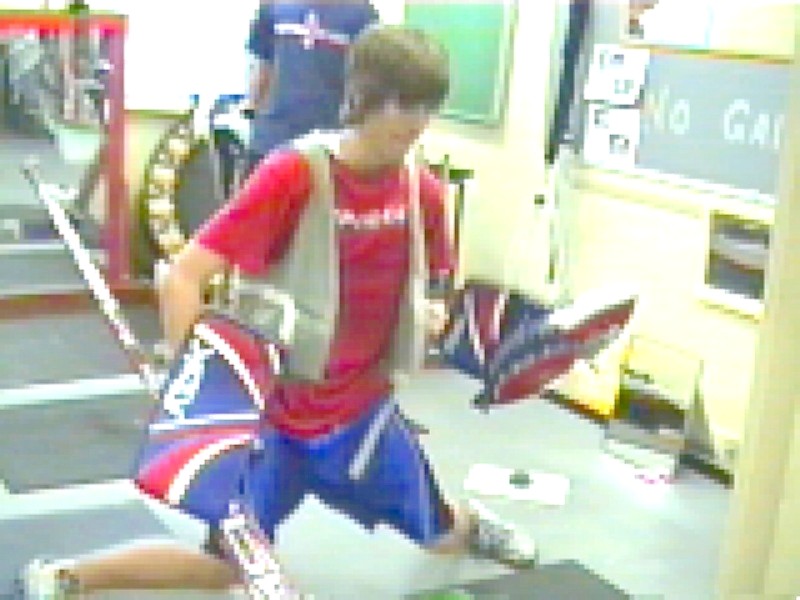 Upon returning home, I thought it amazing that it took probably 15-years for concepts like plyometrics and over-speed training to become the rage back here.  Yet, I'd seen and learned about those things in Moscow, and I began applying them with my students and players by the summer of 1980.
*
Then, these quick stories…
Throughout most of their history, runners (of any sort) were discouraged from touching a barbell.  To the best of my recollection, Bob Hayes, once known as "The World's Fastest Human", was among the first — or probably the most famous — to pump iron.  And, contrary to the long standing belief that "weights will make you slow or muscle-bound", guys like Hayes began proving that enhanced leg and arm power translated to huge gains in speed.
Lloyd Percival's "The Hockey Handbook" has for generations been sort of a Bible for really thorough hockey training, this to include recommended on- and off-ice routines, as well as hockey specific strength training and conditioning guidelines.  And, while Percival is looked upon with great respect today — and as a true pioneer, my understanding is that he was pretty much roasted by so-called hockey gurus when his teachings first became known.  As interestingly, I recently read that "Mr hockey" — yes, the great Gordie Howe — used to actually sneak to train with Percival.  Again, you have to remember, that was during a time when skilled athletes were advised never to touch a weight.
Over my lifetime in coaching, I've ventured far and wide to either study under or just meet with some of the top specialists in the world.  Along the way, I've discovered a problem in our society when it comes to the dissemination of information.  You see, it's a valued commodity in a capitalistic world, with the best concepts coming at a great cost to the doctors or other specialists who develop them.  This translates to the need for those specialists to first charge relatively high fees for their services.  And it also means that such information or guidance is mostly only available to a select few.  Oh, ultimately everything becomes more public, as those specialists publish books or produce a video.  But, we are likely talking a long time delay, much like the 15-ish years I mentioned earlier in reference to what I learned in Moscow.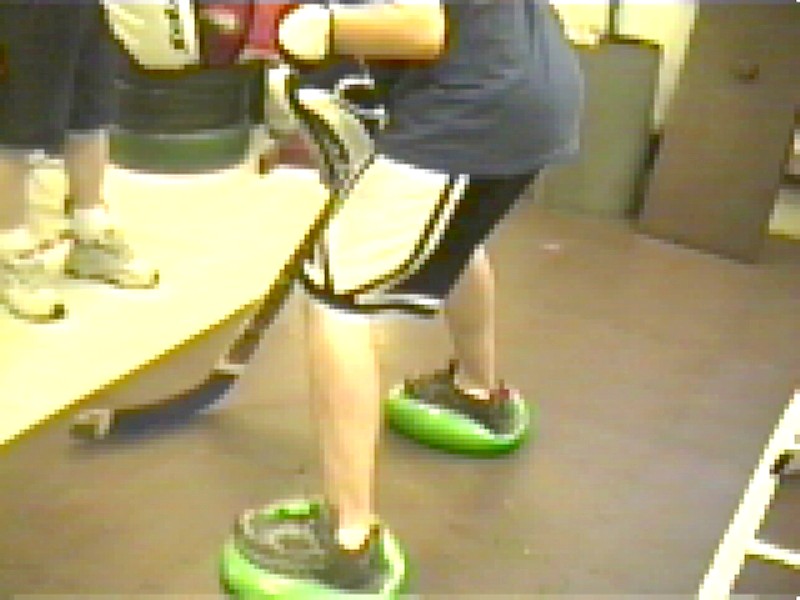 Okay, closer to my point, I feel the need to share with amateur players, parents and coaches the idea that current day elite hockey players are now deeply into training routines that you probably haven't ever seen.  Some are doing these things on their own, but the majority are professional, collegiate and national team players who follow routines designed by their team's scientifically trained strength and conditioning staffs.
Yes, today's game has come an awful long ways, and its participants — or at least those in the know — are taking advantage of everything science has to offer.  Under most circumstances though, amateur players, their parents and their coaches are still left in the dark (for that 15-year lag?).
Then, while I've mostly mentioned elite level athletes here, part of my education and background involves work with all the other levels…
Not to frighten you, I have to point-out that certain "windows of opportunity" only remain open for short periods of time in a young player's life.  So, I'll be sure to have information available to you so that no young player has to suffer certain consequences in later years.
I've developed some of the most thorough skill progressions ever, and I'll be making these available to help young players transition smoothly — from beginners to Mites to Squirts/Atoms to Pee Wees to high school to juniors to college and beyond.
Adult rec players are also among my favorites, and I know I've helped hundreds in this bracket play more confidently and have a ton more fun.  Actually, this is a group that can benefit hugely from some of the shortcuts I've developed over the past 40-years.
Then, because I've coached at every level of our game (and even had several minor pro interviews), I'll want to share with every age group the things that can help a player think the game smartly.
In fact, while all of the above requires some knowledge about the science of training, I'm looking forward to sharing with other coaches some rather "artful" ways to get a whole lot more accomplished in any given drill.
Referring to all the above, I guess that's why I see my job as rather unique, as I try to bring you up to speed on the very latest in all things related to hockey.  And I'll ultimately do that here through numerous video and manual releases, while I'll help CoachChic.com members through a slightly wider variety of media.  One thing is for sure though…  There ARE quicker, easier and less costly ways to get "Real hockey training RESULTS".  And I see it as my mission to help you towards those aims.
— Dennis Chighisola
Before You Go, I hope you take the time to check-out these helpful pages: