At this writing, CoachChic.com contains almost 400 entries any hockey player, parent or coach can really get into — from articles to videos to audio presentations.  (And the list keeps growing, almost every day!)  You can even ask me any question you'd like, and I'll be back to you WITH HELP within a few hours.
Better yet, you can just go browse some of the free stuff — or kinda kick the tires — by visiting the Free for Non-members area just to see what this (truly amazing?) site is all about!
Click the logo to open in a new window
(so you won't be taken away from this great site)!
As an aside…  Already, one of the most frequently asked questions concerns the difference between this site and CoachChic.com.  So, in a nutshell…
CoachChic.com members — for just $5.95 per month — have 24/7 access to information that ranges far beyond what can be offered at Hockey Tips & Tricks.  On the other hand, members over there cannot actually own the videos or audio programs hosted on that site.
Hockey Tips & Tricks does make it possible for players, parents and coaches to immediately download and keep forever those videos and audio programs, and this site will also have the flexibility of offering training manuals in several formats (from pdf files to ebooks).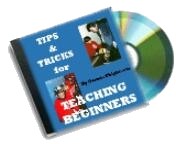 So don't forget, you can only purchase videos, training manuals and audio programs
here at Hockey Tips & Tricks!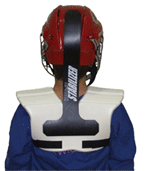 Oh, and we also have some unbelievable training aids available in our second store, these including training device you won't likely see anywhere else!
Why not browse EITHER STORE — right now?
*