Personally, I'm honored anytime someone like you allows me into your hockey life.  And I'm as sincere as I can be about that.
So, when I ask you to subscribe to my CoachChic.com Newsletter, I feel obliged to reciprocate with something I sense will help any player, parent or coach with the game of hockey.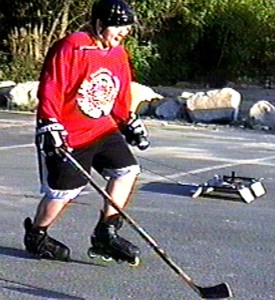 The gift I've chosen for you is a short video called "Food for Hockey Thought".
The following form is purely aimed at helping me get to know you better, and to help me gain a sense of how I might be able to help you better in the future.
Once you complete and Submit this form, you'll be guided to your free video.
Thanking you in advance,
Dennis Chighisola
Just complete the form below and then click the Subscribe to list button!
(Required fields are bold)